Bradford Township Sanitation Department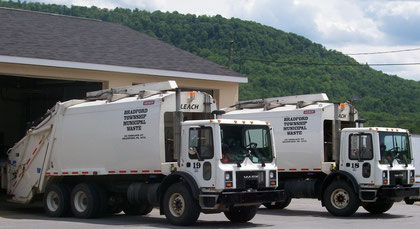 ALL GARBAGE MUST BE OUT BY 7:00A.M.
THE MORNING OF YOUR PICK-UP.

IF THE GARBAGE IS NOT OUT,
THE MEN WILL NOT BE BACK TO PICK-UP,
YOU MAY BRING YOUR GARBAGE TO THE TOWNSHIP GARAGE BEFORE 3PM.
In accordance with the Bradford Township Ordinance, each household has a 3 bag limit. There will be a fee for additional bags or items.